Pump Circuit Diagram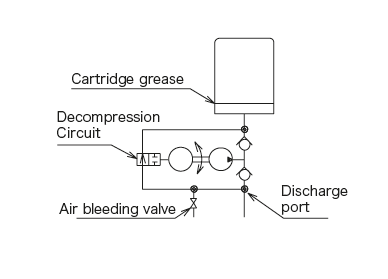 Directions for use
● Use manufacturer's warranty grease.
● Never use molybdenum disulfide grease.
● Use lithium grease.
(If it is other than Lube original grease, please be sure to consult.)
● Be careful not to mix any foreign matter when replenishing grease or replacing cartridges.
● When replacing the cartridge, be careful not to let air enter Pump.
● After greasing or after replacing the cartridge, be sure to open the air removal plug and remove the air inside the pump.